Another 10,000 miles to our total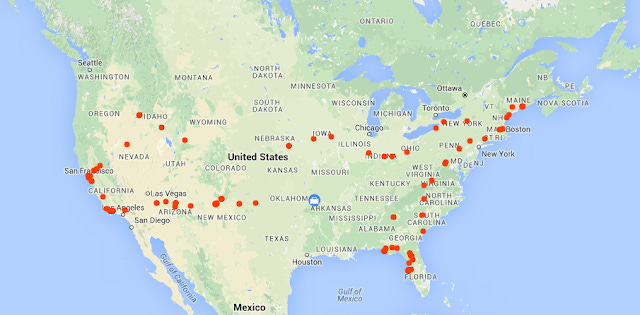 Here's a summary of our travels over the past month, courtesy of Google Maps Timeline feature, which I wrote about previously.

Not sure why the great gap in the timeline between Atlanta and Amarillo. It's possible I accidentally disabled the feature that reports my position to Google. Too bad. Next time, I'll check daily.

Meanwhile I have some photos to upload to fill in some of the gaps in my memory. And some things to write. You can do a lot of thinking while driving ... how far...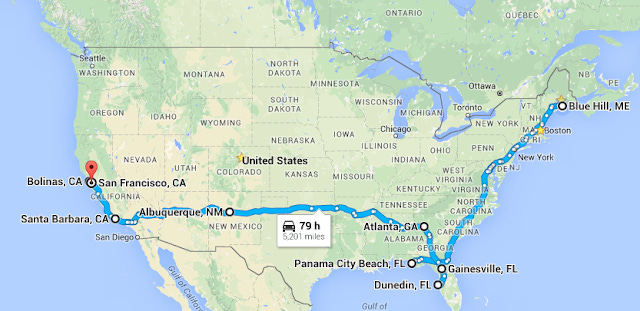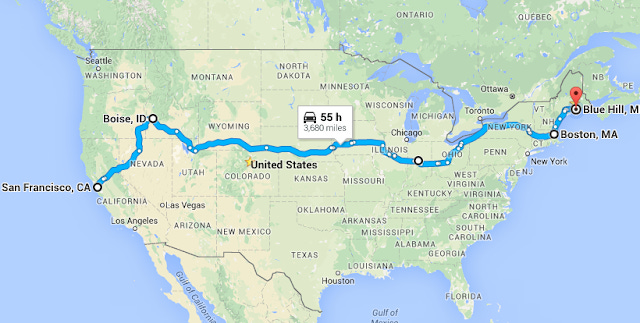 Not counting random trips within the cities we stayed in, it's pretty close to 9,000 miles. Based on what I think our odometer read at the beginning, I'd guess it's a little closer to 10,000.

Once upon a time I figure that Bobbi and I had done a million miles together -- around 25,000 car-miles a year, times 40 years, around the time I did the calculation. So another 1% added to our score.