Awesome development, Redux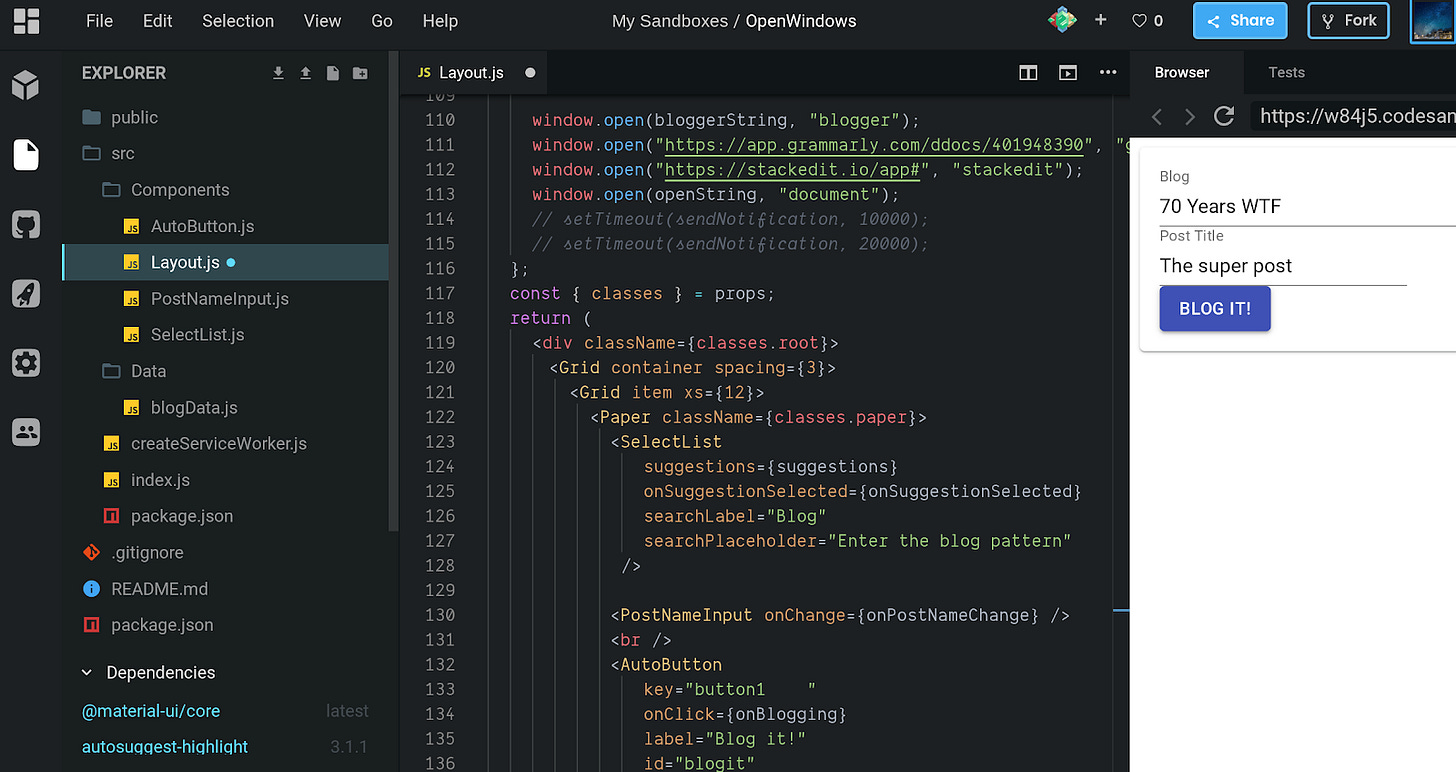 Awesome Development is a blog that I started in 2012, posted to sporadically—a total of 23 posts —and now I'm determined to resurrect.
Why?
Building software tools has been my passion for years. The tools that anyone with an internet connection can get for free are astounding. And they are getting better every year.
I want to document what I learn—as I learn what I need to learn—to build the tools of my dreams.
Because I have learned that writing about a thing forces me to understand it better.
And because leaving behind a trail of bread crumbs may help the next guy—especially if the next guy is Future Me.
If you are interested in such stuff you might want to Subscribe to Awesome Development by Email
You might also want to Subscribe to 70 Years Old. WTF! by Email
​