Failure is inevitable. Because death.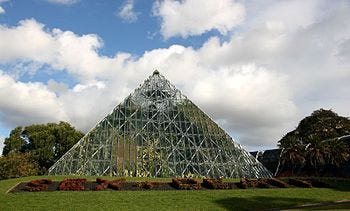 A picture of the hot house at the Botanical gardens. The hedge at the front said " Sex + Death" I have no idea what this means only that they are the 2 things in life that are truly inevitable (Photo credit: Wikipedia)
No escaping it. We're all going to die. That includes me, but that's not important--except to me, my family and friends. But 'we' includes you, and that's important--at least to you, your family, and your friends.

Point is, death is inevitable, and death is the ultimate failure. Therefore failure is inevitable.

So what?

So maybe (I'm talking to myself here, but you're welcome to listen in) small failures are not such a big deal. And the big failure at the end? Also not such a big deal, given the way that the game is rigged.

Failure is the price we pay to play the game. And assuming you're having a good game, it's not too high a price.


Related articles