Google Flight Search (Part of the I Love Google Series)
Here's another bit of googly wonderfulness that I just discovered: Google Flight Search.

Here's the deal: you want to fly from here to there, where "here" might include a bunch of nearby and not-quite-so-nearby airports, and "there" is somewhere else. And you want to take the flight that's going to be least expensive.

Now there are tradeoffs, of course. You might be willing to go to a different city than your destination city, if the price was right. Or you might be willing to shift backward or forward a day, or even a week, depending on the price.

You might also be willing to extend your trip by a few days, or shorten it by a few days. You're interested in a lot of information, pulled from diverse sources, and pulled together in a consumable way. And you'd like to be able to ask for what you want efficiently and not have to do what I used to do: make 20 different queries and remember which query produced what results.

Google Flight Search lets you do all that. Here's how.

Start at: https://www.google.com/flights/ or https://flights.google.com, which takes you to the same place.

Now enter your departure and destination cities. I enter Bangor, or airport code BGR, and my destination, San Francisco (SFO). Flight search gives me a list of outbound flights, and a tip (just below the blue box with the arrow.) I can save $88 if I leave from Portland.

Sweet!



So I click the + sign next to Bangor and the drop-down lets me add Portland (and reminds me of the saving).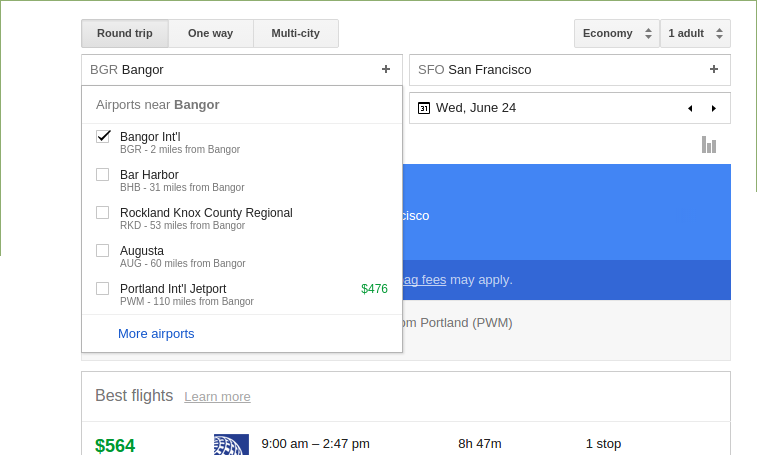 And it gives me another tip. I can save a few more bucks if I change my departure. Sweeter!

If I want to, I can look at other possible departure days: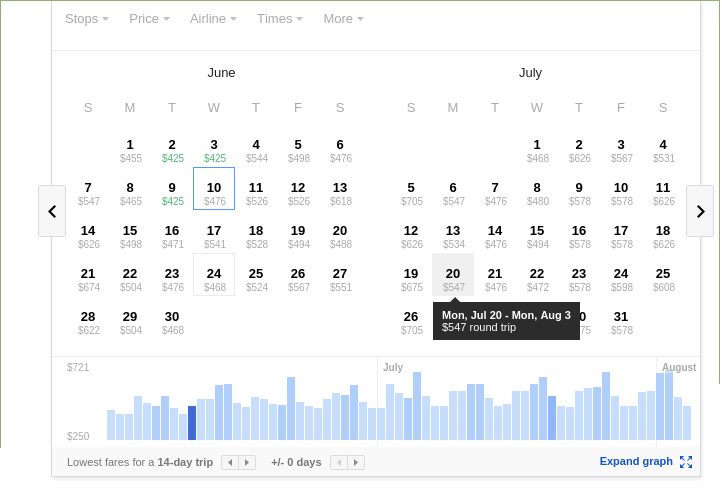 Nothing particularly looks better, so I look at the map view to see if there's anything to be found there.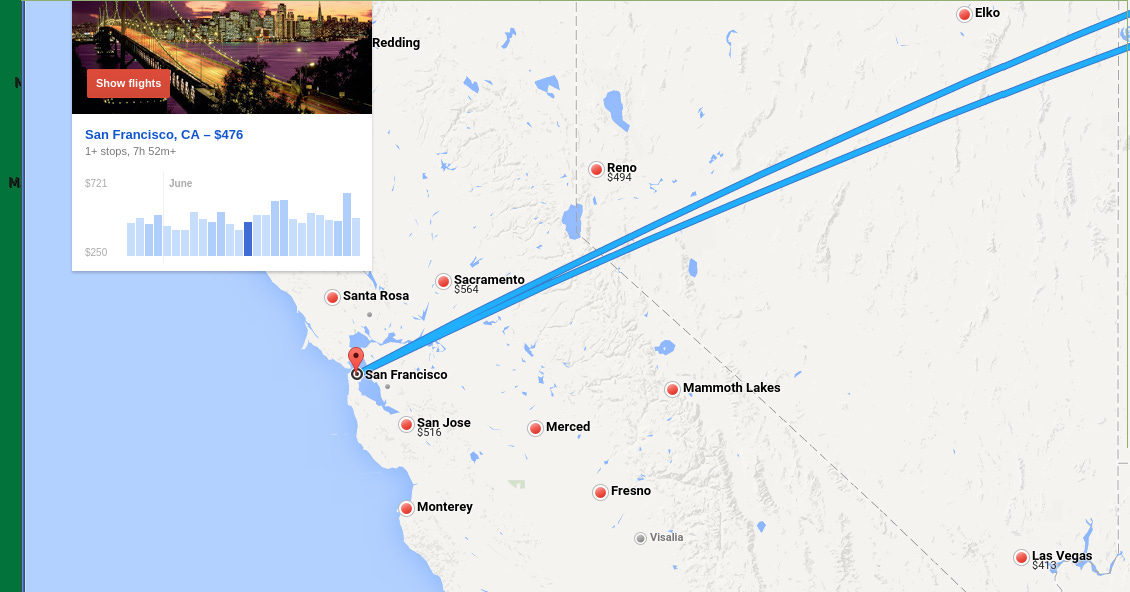 The map shows me the best price if I fly into a different city. For this flight there's nothing better. And $425 is pretty good for a coast-to-coast round trip flight.

But if was crazy mad for savings, I could look at the some other departure airports and discover that I could do the trip for $403 from Manchester, NH, or $405 for Boston.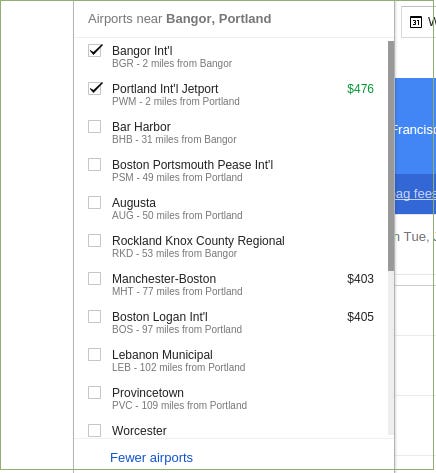 Awesome!