I Get Lucky (I Love YouTube Search)
Today Mira sent me a song that she's been obsessing over, and I wouldn't be the music-obsessed father and contributor of her music-obsessing gene if I didn't send her back one in turn. Only I couldn't remember the name of the song. What to do?

I knew I'd listened to the song on YouTube, so I started by going through my YouTube history, searching on the word "music" but I've listened to too much music. Or maybe YouTube had started sending me random shit to listen to, because some of the things that came up in history I didn't remember and others I can't even imagine myself listening to. What to do?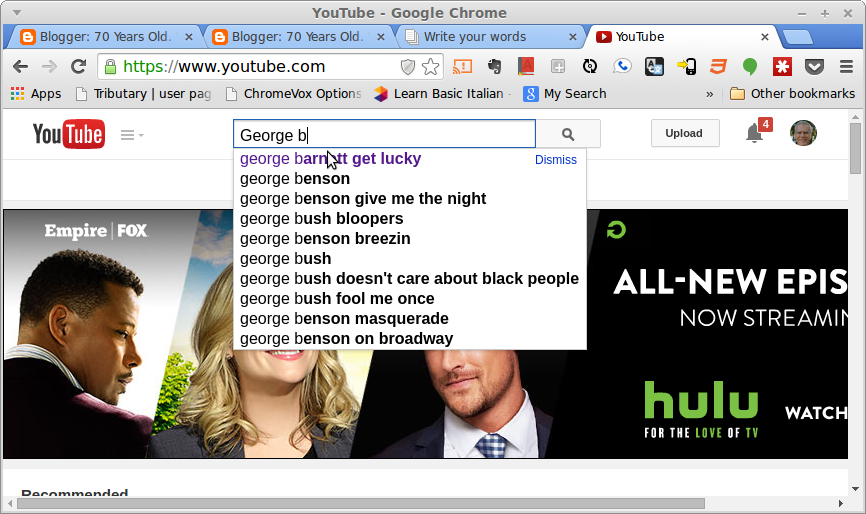 After a bit I remembered that the guy who did the cover that I was in love with was named George. George who? George B-something. Well it turns out that that's all you need to tell YouTube. Because I type "George b" and it pops up "george barrett get lucky," which is just what I wanted.

<3

What George does is sing lead, harmony and backing vocals. Drum set, bass, lead guitar, electronic keyboard, piano, tambourine, cowbell, and a few other percussion instruments, all stuff I'd like to do. And with passion and energy that I don't think that I can duplicate. But jeez, I'd love to.

And now, for those interested, here's the video: