NaNoWriMo re-redux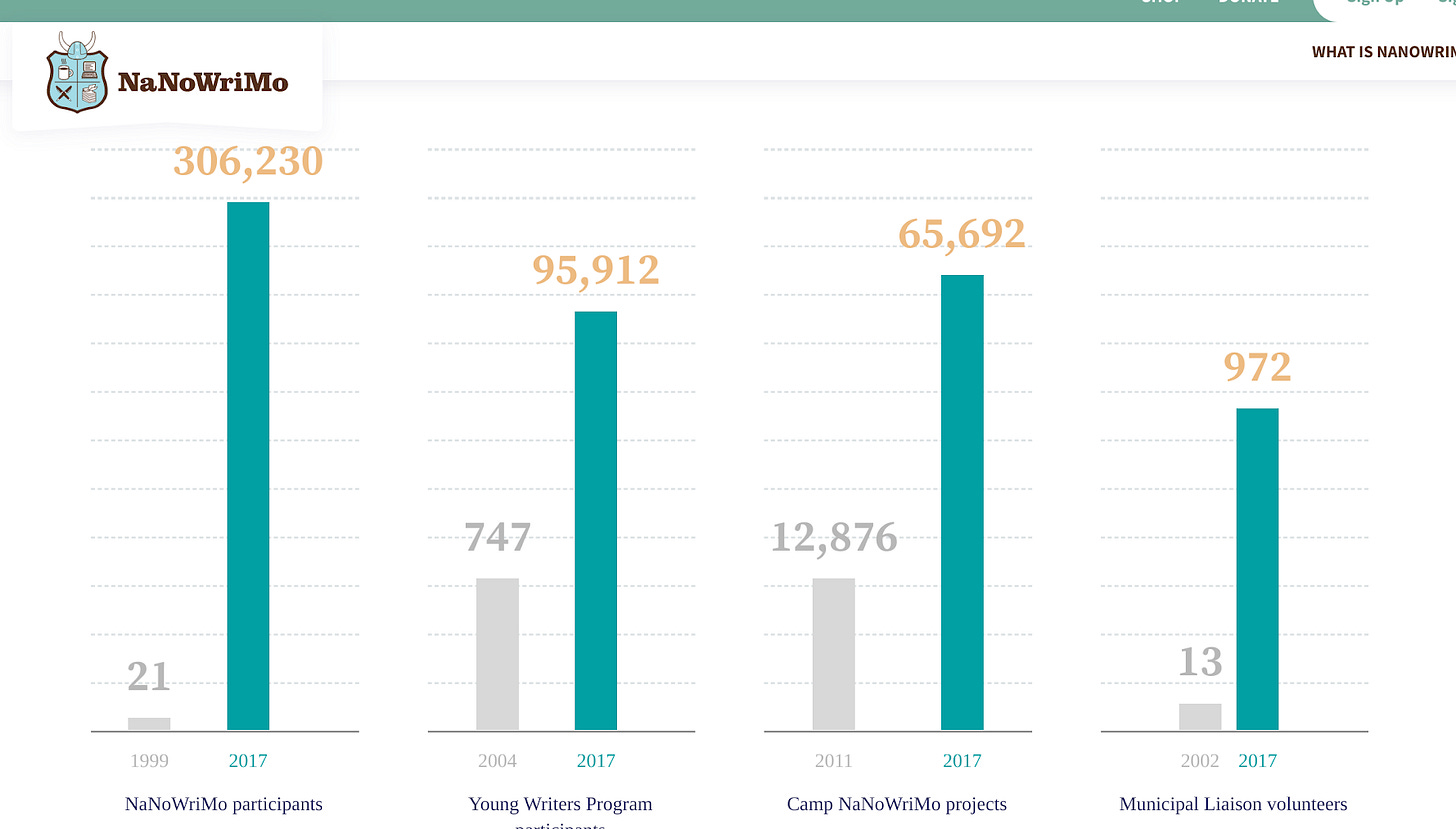 It's almost November.
November is National novel writing month. NaNoWriMo.
Last year more than 300,000 signed up to write a 50,000 word novel in November.
I tried in 2010 and succeeded in 2011.
50,000 words is 1666 words a day. About 7 pages. Less than an hour if you keep at it. If you miss a day, you can catch up on the next day. Or you can get ahead.
They say, "Write what you know about." They should know, I guess. In any case, I did.
The result was the story of a man (a lot like me) who sets out to write a 50,000-word novel and finds God. Or God finds him. Or they find one another.
On the say, there are struggles and distractions, but in the end, the guy in the book finishes writing the book he's writing.
And in real life, so did I.
You can buy a copy for $15.00.
Or you can send me an email, and I'll send you a PDF.
Last year I decided to write another book and announced it here and here.
And I didn't finish.
Maybe this year we'll find out why.
If you'd like to connect with me through NaNoWriMo (to write along with me or to cheer me on, or to hoot at me,) sign up for NaNoWriMo (email, Facebook, or Google) and buddy with me ("WolfReporter")
See you in November.
Click here to subscribe to 70 Years Old. WTF! by Email
Or don't.
​