The Mindful Photographic Moments channel
Let's get back to first principles.
On February 26, 2016, Daniel created a hangouts channel for the two of us called "Mindful Photographic Moments." With Daniel's agreement, I invited Justin to join—though they had never met.
Daniel Feb 26, 2016, 4:00 PM
Mike - want to frame the purpose of the group? ☺

Mike Feb 26, 2016, 4:00 PM
It's reminding each other to wake up and be mindful — through the medium of photography, or not. Theory is that we need to be re-minded.
Justin's first contribution to the group was a perfectly Zen image of a nearly cloudless sky. Still one of the most memorable photos.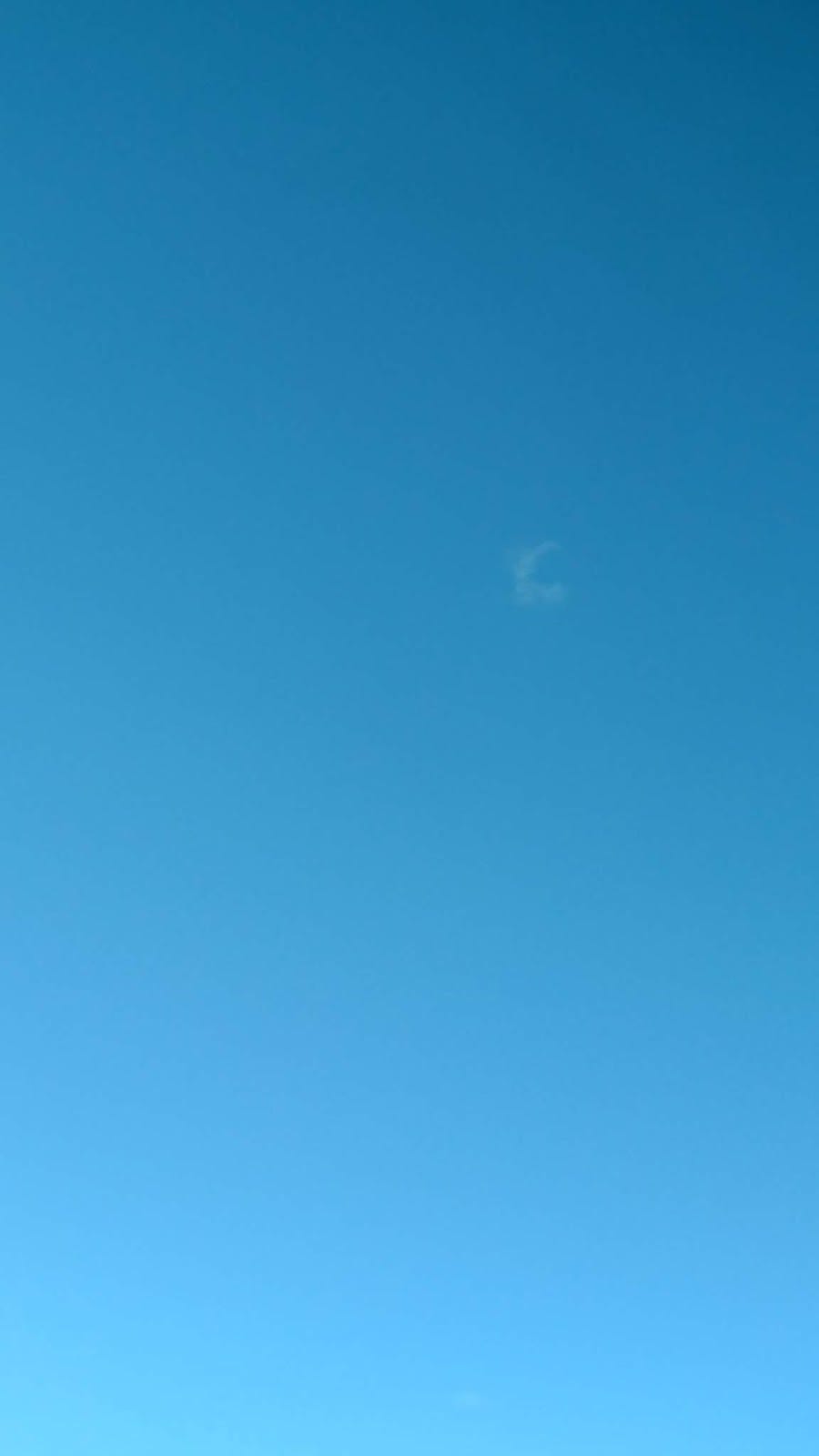 Daniel and Justin got to know one another:
Daniel Feb 26, 2016, 3:57 PM
You a photography guy as well Justin?

Justin Feb 26, 2016, 3:58 PM
I'm not, mostly just a hacker of things. IT guy But I'm in need of these waking moments…

Daniel Feb 26, 2016, 3:58 PM
In Maine?

Justin Feb 26, 2016, 3:58 PM
Yeah, find me a job out there would you?

Daniel Feb 26, 2016, 3:59 PM
I'm hiring. 😉
And hire he did.
Meanwhile, for nearly four years, with a few lapses, the three of us have been using the channel to wake ourselves and one another. And during that time, the three of us have come to be good and then better friends.
And we've become a micro-sangha.
The channel helped us stay mindful, sometimes really well, and sometimes not so much. From time to time, one of us would skip a day. More rarely, we'd all skip a day. Even more rarely, we'd skip more than one.
Like two days ago.
But generally, the channel seemed to work as intended.
Seemed.
AutoMike, my conditioned self, is tricky. He does a good imitation of a human being, and if I'm not paying attention to paying attention, I don't pay attention. So more often than I'd like, AutoMike writes messages in the channel or responds to a message instead of me. It seems like I'm mindful. But I'm running on autopilot.
Recently that's been happening more—both in the channel and IRL.
And today, I woke up and realized that on too many recent days, it's been AutoMike all the way. So I decided to honor our years of success and rededicate myself to using the channel as intended.
So, I wrote this in the channel:
MQ is Mindfulness Quotient, a term I just (semi-mindfully) made up

MQ is the ratio (details to be worked out) between some measure of mindfulness per unit time and some measure of mindlessness

For example if I had no moments of mindfulness for a period of time (say a day) that would be an MQ of zero

And if I was "fully awake" for some period of time, that would be an MQ of maybe 100

That does not capture the idea that there are levels or intensities of awareness/mindfulness. So maybe not 100.

But that's a detail. The purpose of the channel (for me) is to raise my MQ by reminding me (and you) to WAKE THE FUCK UP.
And I'm doubling down by writing this blog post. AutoMike writes some of my posts, but even my least mindfully written posts are written in a more mindful state than most of my daily activity.
So whoever is writing this (and right now it's Mindful Mike (or Sorta Mindful Mike) is being more mindful than the recent average.
For a while, whenever I posted something in the channel or whenever someone else posted, I'd stop and take a long minute to become aware of myself and my surroundings and only then go back to whatever I had been doing before.
So I'm going to get back into that groove. And I hope my sangha will remind me to do that.
And I hope that my desire to set a good example for the rest of my sangha will also help.
And maybe I'll take some time and read through some of the channel's history. We've put some pretty funny and some pretty wise stuff in the channel and shared some nice photos, too.
Anyway, i need to finish my 750 and get this posted.
And then I need to get to sleep. It's been a long day.
​