The Problem with The Problem With God (Lost Post)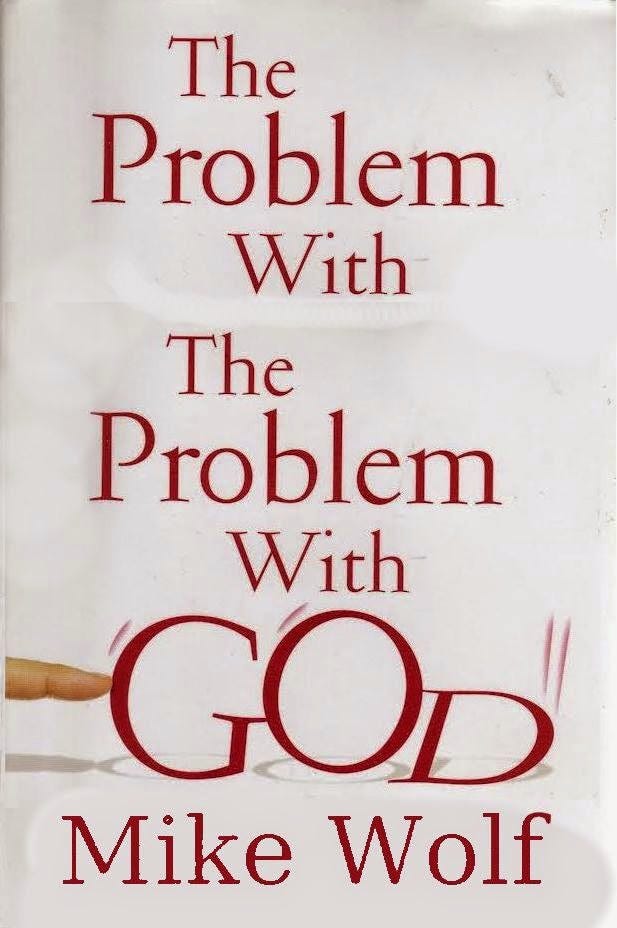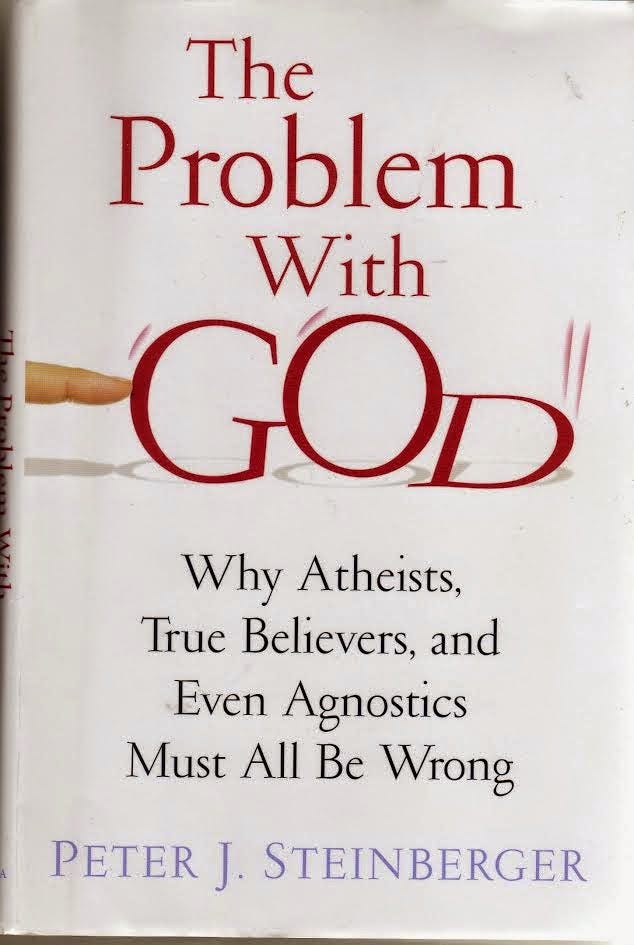 This is the second time I've written this post, or one a lot like this one. Or it's the first time I've written it after having previously imagined writing it. But I've looked everywhere I can think of and have not been able to find it. So if anyone finds the original post, let me know.

Onward.

Bobbi and I are enrolled in a course called "Conversations on Personal Journeys to Doubt, Unbelief, and Beyond" at Acadia Senior College. From the course description:

This course will be a time of sharing about the journeys away from traditional religious beliefs, to or toward "unbelief" (whatever that includes and however it is defined) that the course participants have engaged in during their lifetimes.
And:
Reading from Peter Steinberger's book, The Problem with God, may provide fresh insights and give added stimulus to the conversations.
I think Steinberger's book is horribly flawed, but I'm glad to have read it. It has propelled me past my own doubt and unbelief, and into the beyond.

Steinberger's argument is that the idea of God isn't even an idea. As he says:


The structure of ordinary human thought--the way that the everyday human mind, yours and mine, operates and has always operated--is such that it will never, ever make any sense to say that God either does or doesn't exist. It's literally impossible for ordinary human beings at any time and in any circumstance ever to imagine the existence of God, and equally impossible at any time and in any circumstance ever to imagine the non-existence of God. We will never, ever be able either to entertain or to deny God's existence. These are thoughts that no ordinary human being can possibly have, because there literally are no such thoughts.

Geez, I have those thoughts. But perhaps I don't literally have them because my thoughts are not literal. Or perhaps it's because I'm not an ordinary human being. But I don't know. I bet a lot of what you might call literarly ordinary human beings have such thoughts, even if not literally.

I think he's engaging in a form of argument called the Argument from Incredulity. It goes like this:

It's not possible to imagine how X could be true;

If X could be true, then it would be possible to imagine how X could be true;

Therefore: X is not true.
Steinberger gives many of examples of X, things that he can't imagine could be true. For example, he says: "It's impossible to imagine something arising out of absolutely nothing." Impossible? Yet, I can. Don't believe it? I'll do it right now. I've imagined absolutely nothing (that's the hard part) and then I imagined something coming from it. Easy.

He says: "You cannot have the idea of something that is what it is, and, at the same time, is not what it is." Ahem. Actually I can. It's called a paradox. And I can imagine it. I don't believe a paradox can exist, but that's not the requirement: it's to have the idea of a paradox. And I can. And so have generations of logicians and mathematicians before me. But then, maybe none of us are ordinary human beings.

Steinberger's first, and I think most important mistake is when he says this: "But the fact that I exist is a fact that needs to be explained, and the explanation has to be a cause." Actually there are two mistakes in one sentence. The first, is that his existence needs to be explained. Maybe he needs it to be explained, but that does not make the requirement a universal. I, for one, need no explanation of his existence. More important, I don't need my own existence explained. The second mistake is that the explanation needs to be a cause.

I am a given. My existence does not need to be explained. I don't need to explain it to myself; I don't need to explain it to you; and I don't need to explain it to Peter Steinberger.

Now if you really, really want an explanation, and ask nicely, I will give you one. Or a dozen. Or a hundred. I can give you all the explanations that you want. Some explanations are more interesting than others, and some are more likely to have others agree with them. Some might be consistent with science. But that's not the point. You ask for an explanation, and I give you one.

But what about a true explanation? What about a scientific explanation? My answer is that no explanation of my existence is true, or scientific, because there is no explanation of my existence that is subject proof, or to experiment.

So I choose to explain my existence thusly: I am at the center of the universe and the universe exists when, and only when I am conscious. And the only parts of the universe that exists are the ones of which I am conscious.

That I am at the center of the universe is not only true according to my own perception it is also consistent with our best cosmological understanding. If we go back, and back, and back in time, to the very moment of creation of the universe we discover that the origin point of everything that exists is right here. Right where I am now. (Of course it's also right where you are, now, too. But that's a detail of no great interest to me other than to demonstrate my egalitarian view of existence.)

Everything that exists--including my memory of having gotten up this morning and having written this post--might have come into being right (snapping my fingers) now. Or it might have come into being (snapping my fingers) at 7:30 this morning, when I remember having first become conscious today. Or it might all have come into being when I was born. Or I had my first conscious memory. Or it might have happened 13.8 billion years ago. Really, I don't know. And neither do you. We can believe what we choose to believe.

Determining what we believe is not a scientific question, but a philosophical one and as far as philosophy goes, I'm a pragmatist: I believe the things that are most conducive to my survival. I claim that as a rational position.

Steinberger says:

"It's impossible for me to imagine my existence without my parents having done the thing that caused me to exist..."

Well, I can imagine my existence without my parents having done something like that thing that Steinberger implies his parents must have done to caused him to exist--which I am pretty sure involved fucking. And, to be quite honest, I find it easier to imagine that I appeared magically than to actually imagine my father and my mother--my actual father and mother...uhh...having sex.

I don't mean to say that I don't believe that they never had sex. If the universe existed before I was born--which I accept as a possibility--they might have, a time or two. But I can't actually imagine my actual parents having sex. True, I have not tried all that hard, but I've got some familiarity with my imagination, and I'm pretty confident that the closest I will get is to imagine two people who more or less resemble my parents being loving with each other, but then they turn the lights out and you can't hear anything.

Or if there is something going on, then Dad and Mom have been replaced with stunt doubles.

I exist. Whether or not they ever did anything.

It's not only easier for me to imagine things this way, it's also more pleasant.

And I can imagine God, too.